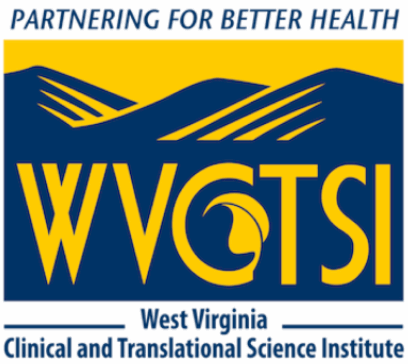 Overview of Services
As part of the WVCTSI, the Community Engagement and Outreach (CEO) Program eliminates the "disconnect" between our state's health disparities and the assets available to address those disparities. It serves as "the go to place" for conducting, and rapidly translating community-relevant research to improve the health and well-being of WV and beyond. The Program underscores the significance of interactions among community members, healthcare providers, and researchers, and provides a single organizational structure for all constituents to access for guidance, support, and technical assistance for community engaged research.


The West Virginia Practice-Based Research Network (WVPBRN), part of the Community Engagement and Outreach Core of the WVCTSI, is the first-ever practice-based research network in the state. The mission of the WVPBRN is to improve the health of West Virginians by collaborating with primary care practices to conduct translational practiced-based research. While a developing network, the WVPBRN has already become a multi-site, multi-county entity which is well-positioned to have a significant, positive impact on priority health disparities.
Leadership
Stephenie Kennedy, EdD.
Community Engagement and Outreach Core Chair
304-293-0489
skkennedy@hsc.wvu.edu
A. Brianna Sheppard, PhD, MA.
Community Engagement and Outreach Associate Core Chair
304-293-1444
absheppard@hsc.wvu.edu
Location and hours of operation
Hours
Location

8 AM - 5 PM



1 Medical Center Drive
P.O. Box 9102
Morgantown, WV 26506
Links and Resources
Search available services:

View: by category alphabetically
►

Patient and Community Engagement (1)
Name
Description
Price

Community Engagement and Training

Community Engagement and Training includes training researchers and community members on strategies for collaboration and engagement on research initiatives. Focus groups, advisory boards, and networking events are important and useful strategies to achieving community engagement. CEO helps to plan, organize, and facilitate these discussions to incorporate into the project design.

Inquire

►

Consultations (1)
Name
Description
Price

Consultation

Consultation provides clinical investigators, organizational leaders, and community members with an opportunity to generate and discuss project or imitative ideas with the Community Engagement, WV Practice-Based Research, and/or Project ECHO teams. These projects can be at any stage of development and implementation and could require further connections to other WVCTSI Cores.

Inquire

►

Project Development and Success (1)
Name
Description
Price

Project Development

Project Development services offer projects the necessary tools and expertise needed to pull together a strong, community-based or practice-based research design strategies. These services include gauging project relevance and feasibility, preliminary data capture, community-customization, funding opportunities, IRB help, site recruitment, and grant development.

Inquire

►

Project Implementation (1)
Name
Description
Price

Project Implementation

Project Implementation services help project teams and site participants effectively partner throughout the life of the project and troubleshoot along the way for increased project success. We offer participation site support to meet the needs of the project protocols and provide training to the community project teams.

Inquire

►

Research Translation & Dissemination (1)
Name
Description
Price

Translational and Dissemination

Translation and Dissemination services include translating findings into practice and policy changes as well as disseminating to a larger audience of research partners, participants, community organizations, and patients. There are many venues for dissemination. CEO helps investigators to choose the best means for results sharing and to tailor the information to meet the needs of the audiences.

Inquire

►

WVPBRN Activities (2)
Name
Description
Price

Design Studio Services

Design Studio is a service offered through the WVPBRN where researchers can submit practice-based project ideas and receive feedback at the quarterly Design Studio meetings. In addition to project feedback, a didactic presentation is provided around a topic related to project development.

Inquire

WVPBRN Engagement and Training

Committee and membership meetings, trainings, and engagement strategies 

Inquire

►

WV Project ECHO (1)
Name
Description
Price

Project Submission

New ECHO project suggestions brought to WVCTSI

Inquire