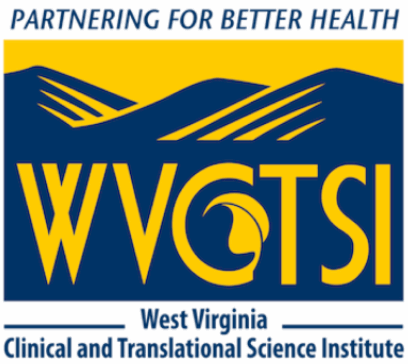 Overview of Services
West Virginia Clinical and Translational Science Institute Clinical Trials is dedicated to providing the services and expertise that investigators need to conduct clinical trials and expand the growing body of biomedical knowledge. We offer a wide range of administrative and budgetary services to both clinical investigators and private industry.


Because West Virginia University is the state's primary research institution, WVU physicians represent a comprehensive range of specializations. Our staff has a sterling reputation for excellent patient care as well as timely delivery of valid and reliable data.


Unlike many other academic health centers, West Virginia University provides primary care services to a large, stable population of rural patients. WVU also provides secondary and tertiary care. Our patient population ensures a high degree of follow-up care and study completion that many other clinical trials facilities cannot offer.
Leadership
Sally Hodder, MD
Director, WVCTSI
Judith Feinberg, MD
Core Director, Clinical Research Resources Facilities
Hours and Location
Hours: Monday through Friday, 9am to 5pm
Location: G130 Erma Byrd Biomedical Research Center
Links and Resources
CTSI Cores
WVU Cores
Search available services:

View: by category alphabetically
►

Regulatory Support (5)
Name
Description
Price

Collection of regulatory documents

Inquire

Consent Development

Inquire

Credentialing Study Staff

Inquire

IDE/IND Support

Inquire

IRB submissions

Inquire

►

Accounting Support (2)
Name
Description
Price

Contract and/or Budget Negotiations

Inquire

OSP Processes

Inquire

►

Study Coordination (5)
Name
Description
Price

Data Collection and Entry

Inquire

Feasibility Assesment

Inquire

Patient Recruitment

Inquire

Safety Reporting

Inquire

Study Visit and Procedure Completion/Coordination

Inquire

►

Specimen Collection (2)
Name
Description
Price

Specimen Collection

Inquire

Shipping or Delivery to Core/Central Lab

Inquire

►

Collaboration (2)
Name
Description
Price

Collaborator/Mentor matching in projects involving occupational pulmonary disease

The CRRF Core can help to find collaborators and/or mentors for projects that involve occupational pulmonary disease. 

Inquire

Consultation

Inquire

►

Quality Assurance (4)
Name
Description
Price

External Audit

Inquire

Internal Audit

Inquire

Monitoring

Inquire

Regulatory Support

Inquire

►

Training (2)
Name
Description
Price

Continuing Education

Inquire

New Employee Onboarding

Inquire