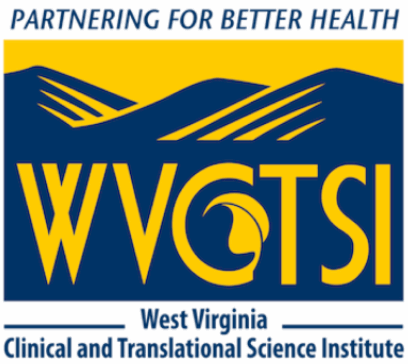 Overview of Services
Investigator Development Services connects WVCTSI members to resources needed for development of their academic careers and research programs in clinical and translational sciences. Services are coordinated across all WVCTSI cores to guide researchers - from idea conception to project completion and dissemination of research findings.

WVCTSI Service Consultation

Those looking to initiate a new research project, identify educational opportunities in clinical and translational research, and/or are new to WVCTSI should start by meeting with the Investigator Development Service team prior to submitting a service request.
Professional Development Core

The Professional Development Core provides support for faculty and trainees looking for mentorship, research skill training, and educational opportunities to advance their careers in clinical and translational science.
Core Services Include:
Academic Programs, Editorial Services for Publications, Fellows Research Academy, Females Advancing Clinical and Translational Science Program, Initiation to Research Opportunities, Mentorship Training, Proposal Development Services, and a Research Scholar Program.
Pilot Projects Program

The Pilot Projects Progam provides a mechanism for soliciting and awarding clinical, translational, and community engagement projects, from concept to competitiveness for external funding.
Hours and Location
Hours: Monday through Friday, 9am to 5pm
Location: G130 Erma Byrd Biomedical Research Center
Leadership
Sally L. Hodder, M.D.
Director, WVCTSI


A. Courtney DeVries, Ph.D.
Director, WVCTSI Professional Development Core


Joan M. Lakoski, Ph.D.
Director, Investigator Development
Gary Rankin, Ph.D.
Chair, WVCTSI Pilot Projects Program
Links and Resources
1. Professional Development Core Website
2. Pilot Projects Program Website
3. K Grant Writing Groups (K-Clubs) Program Website
Search available services:

View: by category alphabetically
►

External Proposal Development (13)
Name
Description
Price

Needs Assessment

Inquire

Identification of external funding opportunities

Inquire

Review of publication record for external award readiness

Inquire

Developing external grant application timetable

Inquire

R series consultation

Inquire

K series consultation

Inquire

Non-NIH Funding Consultation

Inquire

Fellowship (Individual NRSA) application consultation

Inquire

NIH Loan Repayment application guidance

Inquire

Guidance on contacting a Program Officer

Inquire

Guidance on ECR Application for NIH CSR

Inquire

Guidance on grant proposal resubmission

Inquire

Consultation for Future Grant Applications

Inquire

►

External Writing and Editing (3)
Name
Description
Price

Consultation

Inquire

Editorial Review: LOI

Inquire

Editorial Review: NIH Biosketch

Inquire

►

K Grant Writing Groups (7)
Name
Description
Price

K-Club Consultation

Inquire

K-Club Information Session

Inquire

K Club Sessions

To track attendance at K club meetings. 

Inquire

K Mentor Meeting

Inquire

K-Club Editing

Inquire

Final Review of Completed K Proposal

Inquire

K-Club Facilitator Training

Inquire

►

Pilot Core Projects (5)
Name
Description
Price

Application Pre-Review

Inquire

Consultation with Senior Scientific Advisor

Inquire

Patents, Disclosures, and Licenses

Inquire

Pilot Grant Close-Out Meeting

Inquire

Pilot Grant Kick-Off Meeting

Inquire

►

Professional Development (6)
Name
Description
Price

CTS Student Consultation

Inquire

M.S. Proposal Defense

Inquire

Professional Development Scholar Application Consultation

Inquire

Research Scholar Application Submission

Inquire

Research Scholar Consultation

Inquire

Research Scholar Full Mentor Team Meeting

Inquire

►

R03 Grant Writing Groups (7)
Name
Description
Price

R03/R21/R15 Consultation

Inquire

R03 Information Session

Inquire

R03 Group Session

Inquire

R03 Mentor Meeting

Inquire

R03 Editing

Inquire

Final Review of Completed R03 Proposal

Inquire

R03 Facilitator Training

Inquire

►

WVCTSI Investigator Development Services (4)
Name
Description
Price

Assistance with Publication Public Access Policy Complience

Inquire

General Orientation to WVCTSI

Inquire

Mentoring

Inquire

Pilot Grant Consultation

Inquire