Overview of Services
It is the goal of the Electron Microscopy, Histopathology and Tissue Bank Core to provide the research community with the technical services necessary for growth and development in the world of investigative research. The services that will be provided by the Core are essential to an institution upholding a status of high recognition nationally and internationally. At a time when new discoveries generated by basic biomedical research are applied to pathology practice, accessibility to the most modern scientific methods becomes imperative.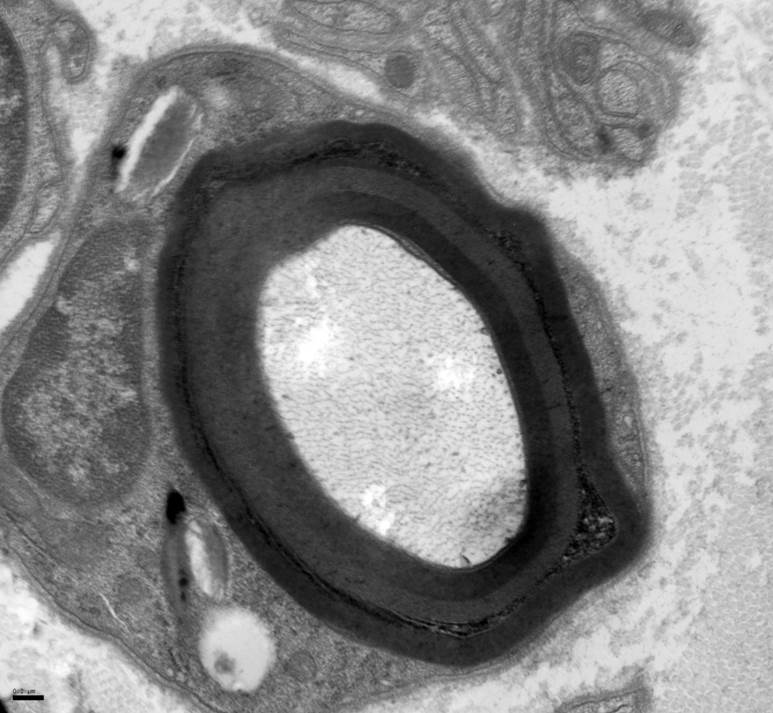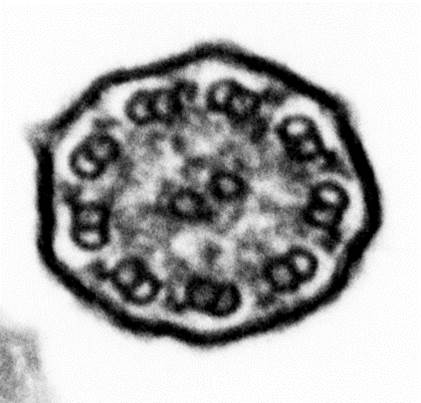 Electron Microscopy
A full service electron microscopy lab that includes project evaluation and setup, fixation, processing, embedding, cutting, staining, and imaging.
Pathology interpretation available upon request
Experience with kidney, cilia, tumors, muscle, nerve, platelets, microparticles, eye/retina, peroxisomes/organelles, brain, cochlea, lung, larvae, cell aspirates, cell cultures, quantum dots, and normal controls.
Skilled technologists work with researchers to maximize the quality and scientific value of desired research concepts and projects.

Histopathology - The goal of the Pathology Research Histology Laboratory is to assist the research community by providing access to high quality, timely and cost-effective histologic services. Available routine histologic procedures include gross processing of tissue and cellular specimens, paraffin embedding, sectioning, and staining (both routine histologic and immunohistochemical stains). Advanced services, including development of specialized histologic stains, novel immunostains, and tissue microarray construction, are available in consultation with the core lab director.

Tissue preparation and processing – the laboratory is equipped with a Shandon Excelsior tissue processor and Sakura Tissue-Tek embedding station for processing of samples into paraffin blocks. Upon request, the lab will also provide investigators with assistance on sample submission, including optimization of the selection and orientation of tissue specimens.
Tissue sectioning – sectioning of paraffin embedded tissues is performed with a Leica CM1850 cryotome. Cryosectioning of frozen tissue can also be arranged in consultation with the laboratory director.
Histologic staining – routine stains are performed using a Sakura DRS-601 automated stainer. Additional specialized stains (e.g. connective tissue stains, organism stains) may be performed upon inquiry.
Immunostaining – the laboratory is equipped with a Ventana Discovery XL for automated immunostaining. Previously optimized staining is available for some antigens; for other antigens, the laboratory will assist with protocol development – these can be either automated immunohistochemical staining or manual immunofluorescence staining.
Tissue Microarray (TMA) - the laboratory is equipped with a Galileo CK3500 semi-automated tissue microarrayer. Using investigators' tissue samples in paraffin blocks, the laboratory will design and construct microarrays ranging in size from 500 cores of 0.6 mm diameter to 50 cores of 2 mm diameter.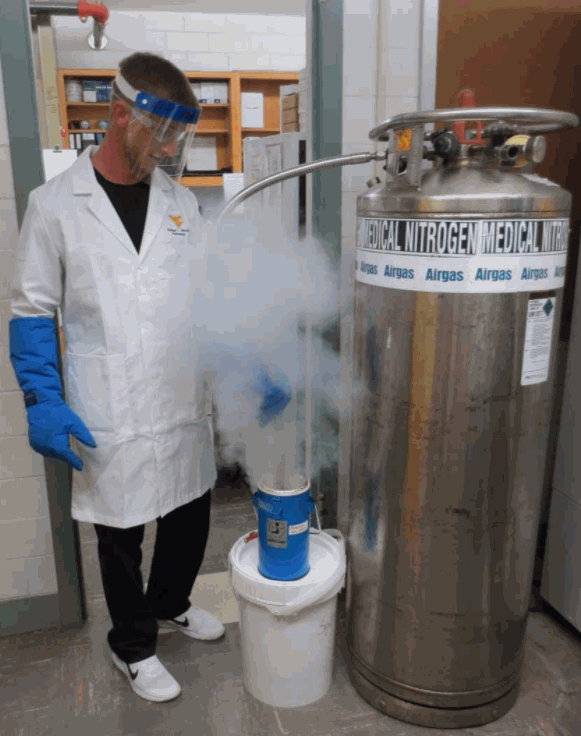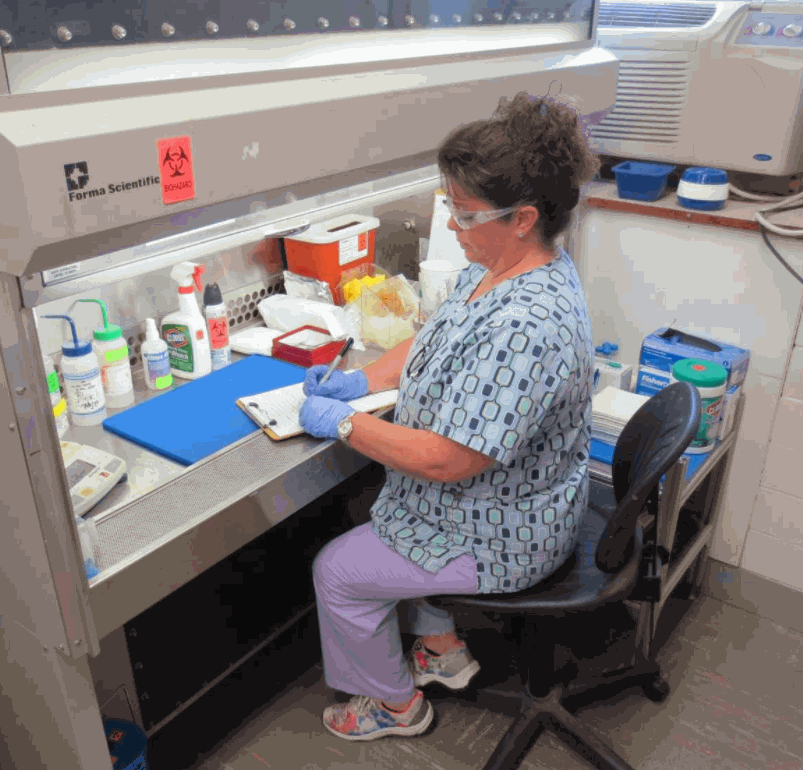 Tissue Bank
Collects a wide variety of normal and diseased tissue from surgical resections and autopsies with Institutional Review Board approval and patient consent
Specimens are provided along with a de-identified report containing basic demographic information
Approval from the Institutional Review Board and the Tissue Bank Board of Directors are required for all projects
Skilled technologists work with surgeons, pathologists, and researchers to maximize the scientific value and quality of acquired tissue
Tissues are obtained fresh, frozen in liquid nitrogen, embedded in the cryopreservative O.C.T., formalin fixed paraffin embedded, and/or using specific collection media provided by the researcher

Leadership
Rudolph Castellani, M.D.
Vice Chair of Pathology Research
Tissue Bank and Research Histology Laboratory Director
304-293-1625
rjc0031l@hsc.wvu.edu
David Howell, M.D., Ph.D
Electron Micrscopy Laboratory Director & Pathologist
304-293-1628
dhowell@hsc.wvu.edu


Hours of Operation
Electron Microscopy

Monday - Friday
8:00 AM - 4:30 PM
Histopathology

Monday - Friday
6:00 AM - 3:00 PM
Tissue Bank

Monday - Friday
6:00 AM - 4:00 PM

Links and Resources


Electron Microscopy
1. WVU Electron Microscopy Website
2. WVU Renal Pathology
3. TEM of Ciliary Biopsies
Histopathology
Tissue Bank
Search available services:

View: by category alphabetically
►

Transmission Electron Microscopy (6)
Name
Description
Price

Deparaffination

Inquire

Embedding

Inquire

Images

Inquire

Processing

Inquire

Thick sections

Inquire

Thin sections

Inquire

►

Tissue Bank (10)
Name
Description
Price

Additional Abstracting/Technical service

Inquire

Database Query

Inquire

FFPE Block

Inquire

Fresh Tissue - Malignant

Inquire

Fresh Tissue - Non-Malignant

Inquire

Frozen Tissue (malignant and non-malignant)

Inquire

Matching blood, plasma, or serum

Inquire

Quality Assurance Determination (Tumor vs Normal)

Inquire

Storage in -80 freezer by month

Inquire

Touch Preparation

Inquire